Dashi – Simplified Method with Real Ingredients
I started hearing the word "Dashi" in the US more and more. So I am guessing that more people know what dashi is nowaday, but I wonder how much they know about dashi. Probably most people know that, to make miso soup, you will need dashi stock.
Dashi is easy to make, but it has many different types of dashi and you can modify it according to your taste. For example, certain dashi is used for miso soup, others are for udon or soba soup.
In Japan, people know what ichiban dashi or niban dashi is. When you use bonito flakes and kombu kelp, basically, you can make dashi twice. Ichiban means No.1 and niban means No.2. I will explain it to you in other article near future.
Since making both ichiban dashi and niban dashi will make the process a bit complicated, I will post this dashi recipe that can be used for miso soup or nimono(vegetables or meet cooked in soy sauce, dashi, mirin…etc) . I know a lot of people insist that you have to soak kombu over night and remove it before the water is brought to a boil, and also they will say that you have to strain the dashi with a paper towel at the end. That's for more sophisticated food, like kaiseki food at restaurant or maybe home cooked food for some special occasions. At home, especially for busy people, I recommend this simplified method.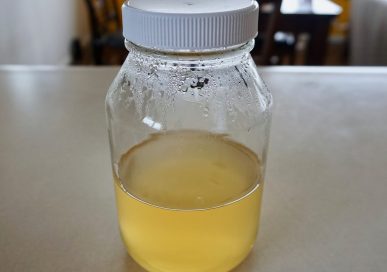 How to use dashi
The most common use for dashi is to make miso soup. In Japan, a lot of people eat miso soup at least once a day. If you like authentic miso soup, you have to use real dashi stock. You can tell the difference and you will like it!
I use this dashi for mentsuyu (mainly as dipping sauce for noodle like soba, udon or soumen). I prefer making it at home although you can buy it at stores, because it usually contains MSG and also homemade mentsuyu tastes a lot better, and also you can adjust the taste according to your preference.
Another use is to cook vegetables and meat along with soy sauce, mirin and sake. You can use it for agedashi tofu, dashi maki tamago, dressing for spinach salad or sunomono cucumber salad. There are so many ways to use it and I love having it ready in the fridge.
You can keep it in the fridge up to 7 days but I try to finish it up in a couple of days because the important element of dashi is aroma. The aroma becomes weaker and weaker as the time passes. It has the best taste and aroma right after you make it.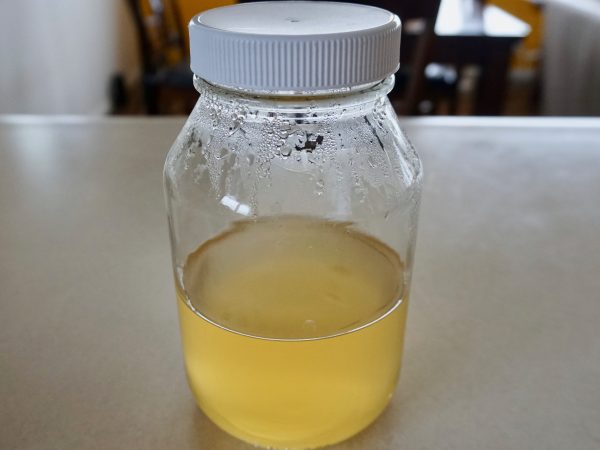 4

cup

water

960ml

0.5

oz

komubu kelp

about 10cm x 10cm

0.7

oz

dried bonito flakes
4

cup

water

960ml

0.5

oz

komubu kelp

about 10cm x 10cm

0.7

oz

dried bonito flakes
Wipe the kelp with a wet paper towel. Put the kombu kelp and the bonito flakes in water.

Bring the water to a boil slowly on low or medium heat. NEVER USE HIGH HEAT. Simmer the mixture for 2-3 minutes. (The whole process should take about 12-15minutes)

Strain the dashi through a sieve over a bowl.

If you are not using the dashi right away, save it in a bottle and keep in the refrigerator for 3-5 days, but remember that fresh dashi is the best.
The most important thing is that bring the water to a boil very slowly on low to medium heat instead of using high heat. Never use high heat.