About Us
Hi everyone! Aloha and Konnichiwa! Welcome to MangoMura.com!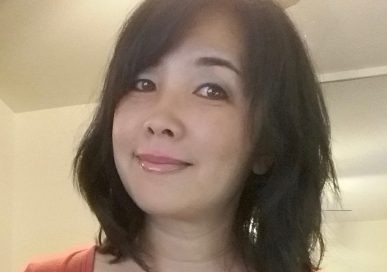 I am Maki, the cook, photographer, and videographer behind MangoMura.com. On this blog, you will find useful Japanese recipes as well as information about the ingredients used.
I was born and raised in Japan and came to the US in 2000. Needless to say, I love Japanese food and I have a strong passion for cooking delicious Japanese dishes. It all started when I first moved to the US. and immediately realized that the food I really liked eating in Japan is difficult to get in the US. As a result, I decided to cook at home whenever I crave the food I used to eat in Japan. I already had basic cooking skills but this provided me the motivation to learn cooking in a deeper level.
My favorite cuisine, without a doubt, is Japanese, but I have a strong California food influence especially Los Angeles where I lived for many years. Since there are many immigrant communities in Los Angeles, the city offers amazing food from different parts of the world. From living in Los Angeles, I learned that you can create delicious dishes with ingredients that come from different parts of the world. Most of my recipes are authentic Japanese, but sometimes I'm not afraid of breaking authenticity to create something new.
Originally I started my cooking blog in 2008 in Japanese to share my passion for cooking and healthy eating with my fellow countrymen, but the longer I lived in the U.S, I realized most Americans are not familiar with real Japanese food. Sushi is ubiquitous, but not many people know classic Japanese foods, like grated yamaimo or simple onigiri. As a result, I  decided to share real Japanese food recipes with friends and family members here in the US by creating a blog in English.
My goal is to introduce unfamiliar Japanese dishes and ingredients by making recipe videos and writing about them. Japanese cuisine is not only tasty but it's also proven to be nutritious with many health benefits. Japanese people are known for having the longest lifespan in the world and their diet probably has something to do with it, right?
Besides cooking,  I love surfing on a stand-up paddleboard which I find very relaxing, and exhilarating especially when I catch a big wave. I also love hanging out with my dogs at the beach.
I am also lucky enough to be married to a talented and supportive husband who helps me manage this website by taking pictures, filming and editing recipe videos.
This blog is meant for people who are new to Japanese cooking and also for those who have some familiarity with it. I will share Japanese recipes and information about the ingredients I use. English is not my native language, so please correct me when you see errors 😉 Thanks, mahalo and arigato!